Corporate Carts
Using our carts for corporate promotions.
There are many ways our carts can be used for promoting your company or corporate event.Our Canopy's can be customised in your company Logo or colours. We can add Branding or promotional boards, branded cups and giveaways, the possibilities are endless. The Carts can also be used not just for ice cream, but simply for eye catching promotional displays or Company giveaways. The dry freezer can act as an excellent storage unit with the display counter being used for your company promotions.
View our very succesful campaign in association with Upbeat Productions in Regent Street London https://vimeo.com/134931542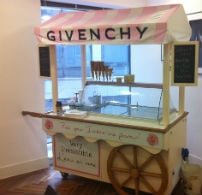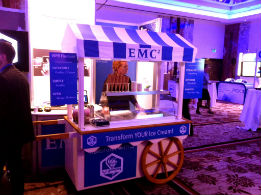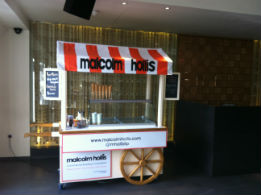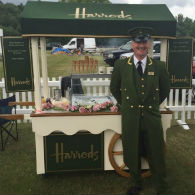 We pride ourselves on creating a unique and professional image. We have many leading Companies that have used our carts for shows, promotions, training days and so on. We have also worked with TV Companies and celebrity Parties and events.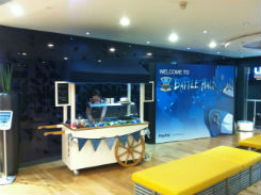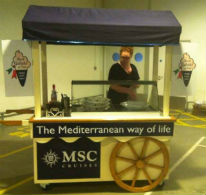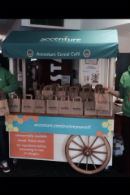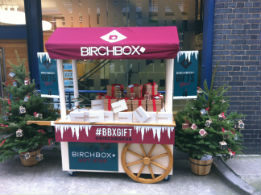 Above is a couple of examples of some very succesful campaigns, using our carts for promotional give aways.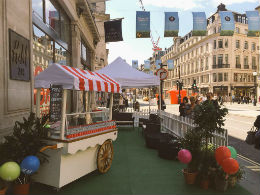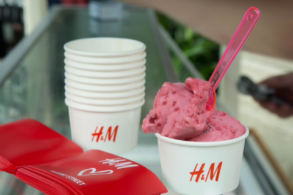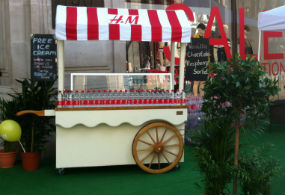 For more information on this please contact us call us on 07502 320534
or email us at [email protected]